Christmas Gifts for Adventure Athlete in Your Life
'tis the season to buy stuff. i am a certified gear junkie. here are some items that have been on my mind lately and could just be that perfect gift for the runner, cyclist or adventure athlete in your life.
Suunto T6c Training Watch $399.00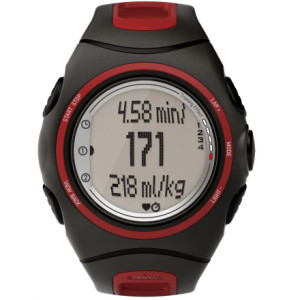 this is the best watch for an ultrarunner, backcountry skier or distance mtn biker. i like to know how much vert i'm climbing and the T6c's altimeter is spot on. best i've ever used, and i've used them all. the heart rate monitor is great and the useability of the interface has been well thought out. it's no iPhone, but you could probably figure it out without the manual.
if you're buying this for a runner i'd get this watch with the runners pack, which includes a foot pod that meassures distance with an excelerometer. once calibrated, it's far superior to gps in the backcountry. that is an important distinction. if you are buying this for someone who is in the backcountry a lot the tradition gps watch like a Garmin 305 or 405 will be in inept… trust me. i've tried a number of gps units and keep coming back to foot pods. in my experience gps connectivitiy just isn't good enough, foot pods still rule in the backcountry. and don't even get me started on the vertical gain and loss calculations of gps units. in one word ~ useless.
VholdR ContourHD 1080p Wearable Camcorder $329.95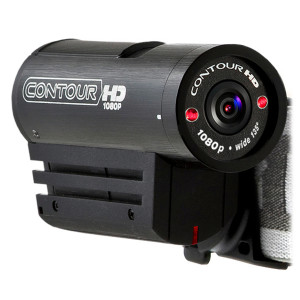 my buddy steve brought this camera to our moab adventure. i like to take videos of adventures and for mtn biking and skiing the 1st person perspective is really conveys the experience. this camera let's you mount to just about anything you can imagine; bike or ski helmet, handlebars, etc. it's small, easy to use and weighs just 4.3oz. i'll let the camera speak for itself, here is video steve took while riding behind marcos and i on the porcupine rim trail.
Black Diamond Sprinter Headlamp $79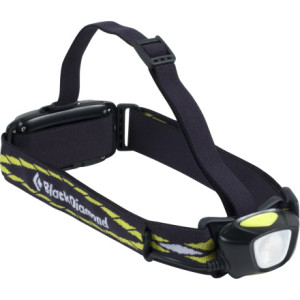 just this morning mandy and i forgot our headlamps for a dark thirty run at cougar mountain. we ran for 1hr 30mins by the light of super K's beautifully designed black diamond sprinter. even though i have a strong selection of headlamps (and love petzl) in the closet i've been lusting over this headlamp for a few months now. the main reasons are; it's rechargeable, no more throwing away batteries after they die. since we all create 4.5 lbs of waste PER DAY this is a great way to lessen our burden on the land fill (watch the story of stuff). second, it's functionally a great light that lasts 4hrs per recharge. with that said it's not the light i'd rely on for a long night section of a race or adventure run. but it is perfect for the twice weekly morning runs we have here in seattle, and as a camping torch.
Skins Compression Socks $44.95
i first heard of calf sleeves a few years ago while hanging out with some salomon athletes. their version was "hard to find" at the time, and looking through their website for this post i still couldn't find them. at outdoor retailer i was introduced to the zensah calf sleeves, and i've been wearing them for a few months now. these are definitely one of those hard to tell if it helps type of products. however i believe in the technology, even if it's benefits are overstated on the skins website. i would say if you are someone with calf or foot issues then it can't hurt, and it's likely to actually help. there have been some days where i'm certain my calf sleeves have help lessen the fatigue and DOMS (Delayed Onset Muscle Sorness) in my calves.

Mountain Hardwear Hooded Compressor Jacket $151.96
this is a jacket i've been lusting over. i think i need a hood for my down jacket when things get crazy cold and windy in the backcountry. what pushed me over the top on this jacket was this review from FeedTheHabit. his bottom line: "I'm sold on this jacket. I love how comfortable it wears and how well it insulates. Slip on the Compressor and you'll feel like you just slipped into a mummy bag. With excellent wind and water protection combined with a tall collar to keep you protected from the wind, this jacket works great as a mid or outer layer.:"
Mountain Hardwear Nitrous Jacket $219.95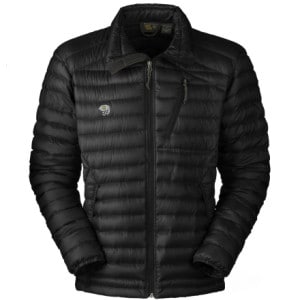 the nitrous is my go-to down jacket. i probably wear this jacket more than any other in my quiver. it's the best down jacket i've ever owned. it's warm and super light. i'll take this out into the backcountry skiing when the conditions aren't supposed to be arctic (see above jacket for that one). i'll throw it on for backcountry lunch breaks and for the downhills. this is a solid and versatile piece that looks great in the backcountry or a night out on the town.
… and of course THE best stocking stuffer is
nuun and U $41.58 (8pack)
because it doesn't have the nasty sugars of a gatorade nuun is bladder safe. meaning you can add it to your ski or running backpack bladder and not worry about it becoming a science project. i'm going to publish a discount code for xmas soon… check back later!
Teko Pro Ski Socks $15.16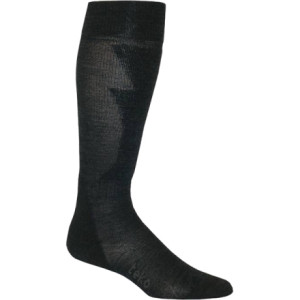 keeping my toes warm during backcountry ski tours is a real priority for me. i've had frostbite on my bit toes before. it's not pleasant, and it's left them more sensitive to the cold. these teko ski pro socks have worked really well for me. we all know the performance benefits of wool. teko uses only the best merino wool, from one sustainable farm in new zealand. the company is super environmentally conscious and analyzes every aspect of product and transportation of their products. the best socks on the planet, the best socks for the planet.